Online Shop open now
September 7 – October 7th "WILD  WAYS"
Mary Alison Lucas,    Bean Finneran,    Mike Helke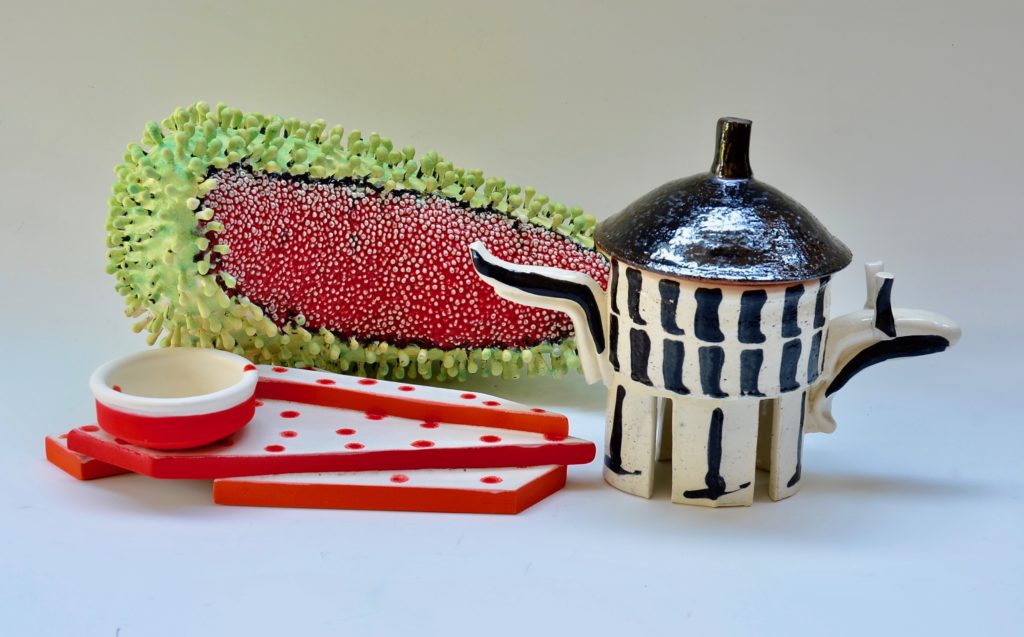 Wild Ways, opening at Trax Gallery on September 7th, is a show featuring three artists.
Mary Alison Lucas is an artist who holds an MFA from the University of California, Davis. Her work explores the processes of contortion, pressure, slicing, smashing, stabbing, and stitching while nurturing, supporting, and coating the materials. These sculptures emerge from her fascination with synergy, symbiosis, parasitic attraction, repulsion, defined relationships in the natural world from everyday human interactions to bacterial dynamics.
Mike Helke holds an Adjunct Faculty position at the University of River Falls in Wisconsin. His pieces hold the action of his hand, tracking the memory or energy of an experience through illusive rhythms generated by form, positive and negative shapes, and building process marks. His pieces are the catalyst for a call and response relationship that exists between maker, object, and user.
Bean Finneran's works are inspired by marine life. She has shown internationally, creates sculptures that are repeated and grouped into primary geometric constructions. The pieces shown at Trax are rectangular, and serve as a platform for sushi and other edibles. These pieces can be disassembled and reconstructed. The process of creating has no beginning or end for the maker or the user.
"ARTbnb" Now available!
Click the button below for more information.
Referrals are best – who do you know?