October 12th – November 4th "NEW CERAMICS"
All works available online!
Scott Parady,    Noah Riedel,    Holly Walker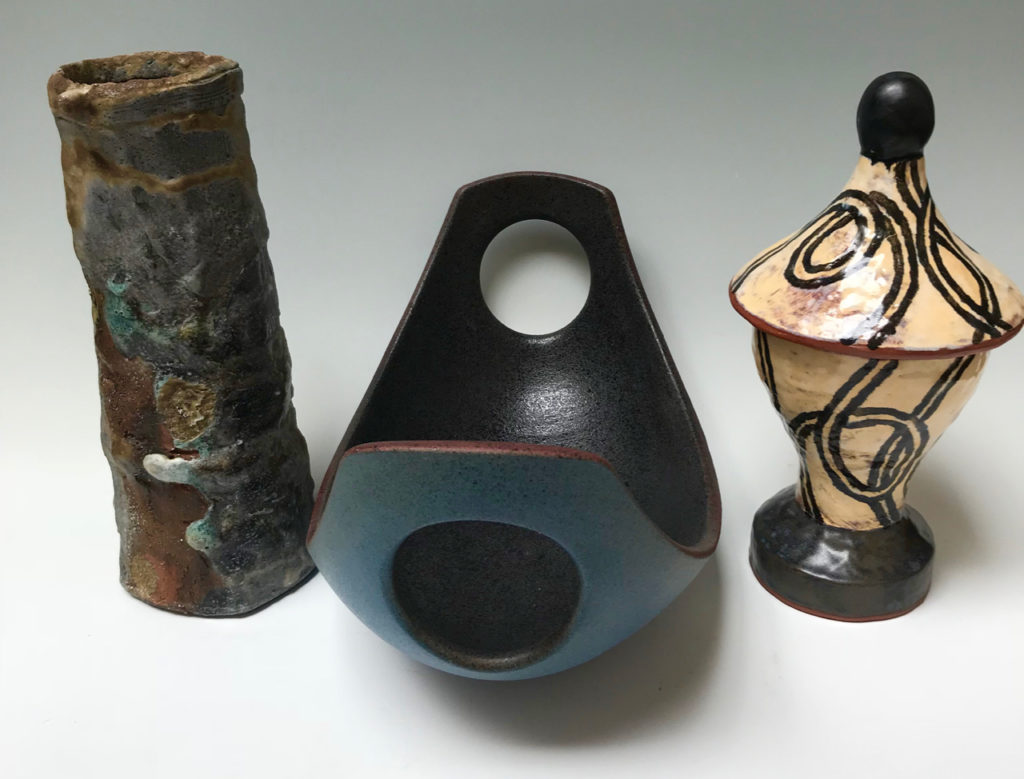 New Ceramics, opening at Trax Gallery on October 12th, is a show featuring three artists.
Scott Parady is a Professor at California State University, Sacramento, and is internationally recognized for his contributions to wood-fired ceramics. He touches clay in a casual manner searching for limitations which begin to reveal the essence of the material. His methods of working are meant to be visible and reveal the history of touch on the ware. The forms, textures, imagery, surface, and color are influenced by an intimate involvement in the forest where he live and the contrast of his weekly trips to CSU Sacramento.
Noah Riedel's approach is more that of a designer than of an aesthetician. He values beauty in equal measure with any other element of design, but seeks a beauty that is spare in nature. Noah dissects familiar forms to identify essential or archetypal elements and restructures them using traditional production techniques sometimes adding complexity, other times simplifying things. He won top awards in the Strictly Functional Pottery National Competition, and, in 2009, joined with 26 other artists to create the Franklin Street Arts Collective to promoted both local and national artists in Chapel Hill, NC.
Holly Walker's pots are hand-built, using the slow and rhythmic method of pinching that allows time to envision a piece while working. Her first studio pursuit was in painting, and she continues to be inspired by both contemporary and historical paintings. She approaches the surface of the pot as a painter, brushing colored slips over raw terra cotta surface. Throughout her thirty-eight years of working with clay, she has tended to work intuitively and experienced the clay as a living material.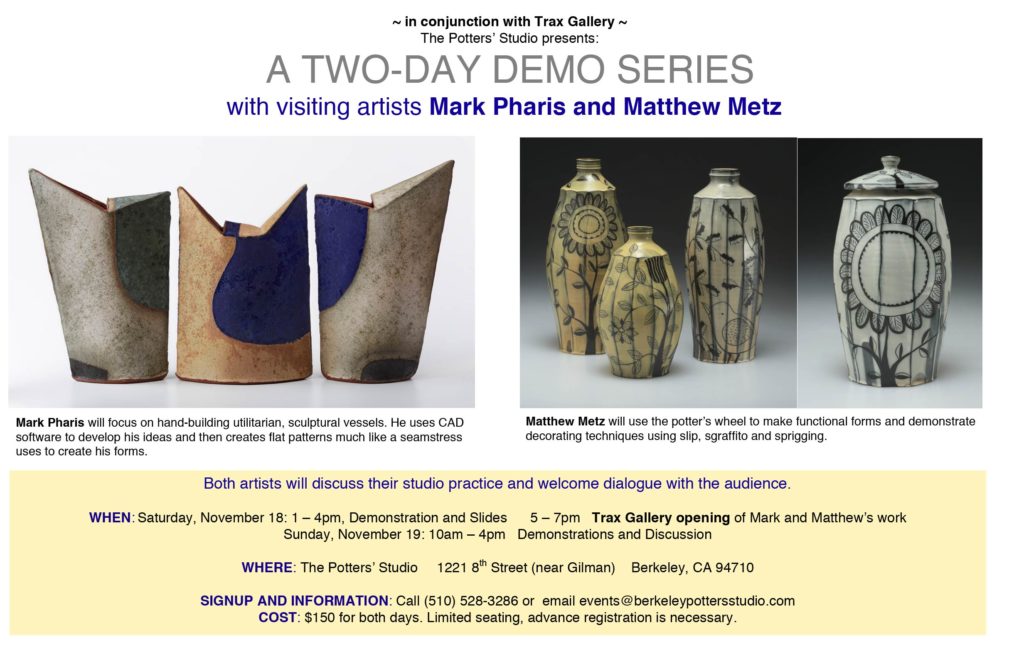 "ARTbnb" Now available!
Click the button below for more information.
Referrals are best – who do you know?